Business meeting rooms
Discover all we offer for a successful event
As creatives, we understand the importance of spaces that inspire thinking, dreaming and imagination. Which is why we offer state-of-the-art event spaces, screening rooms and business centres where you can work, entertain and bring all your ingenious ideas to life.
MEETING ROOMS & WORK/PLAY SUITES
Our Business Studios and Work/Play Suites offer all the amenities and connectivity you need to brainstorm your next big business decision or entertain your guests in style. Whether you're looking to host a large-scale presentation, want to screen a Blockbuster film or impress business colleagues with after-work drinks, we'll create customizable spaces that can be transformed into a fabulous arena for both work, entertainment and play.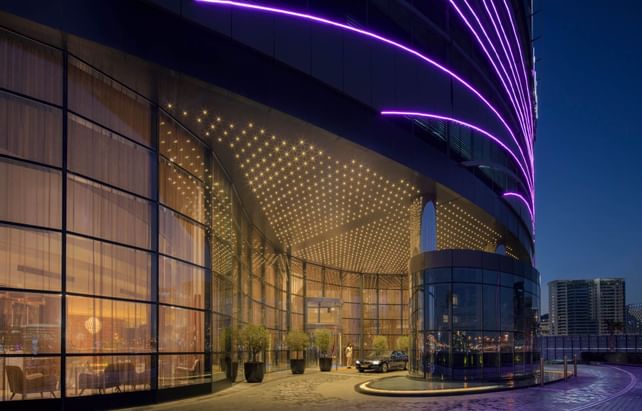 PARAMOUNT HOTEL DUBAI
Located in the heart of Business Bay, Paramount Hotel Dubai offers the perfect spot to host your corporate gatherings or a scheduled training for your employees. With easy access from all areas in the city, this space is where business truly meets pleasure.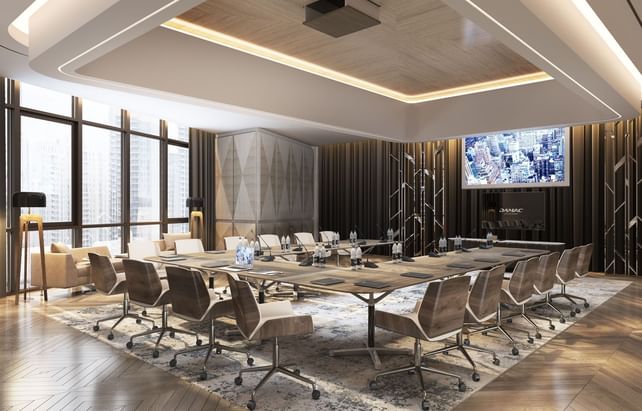 PARAMOUNT HOTEL MIDTOWN
Located just a stone's throw from Sheikh Zayed Road, Burj Khalifa and the Dubai Mall, Paramount Hotel Midtown is the perfect place to explore everything the city has to offer. Modern and eclectic, the space is ideal for entertaining work colleagues with fine dining experiences, hosting exciting work events or getting your creative juices flowing.